Alice Schwarzer (1942-)
"I thought women may think and men also have something maternal, then I went out into the world, and it was different. Perhaps that's also what enrages me"

---
Alice Schwarzer is a German journalist and prominent contemporary feminist. She is founder and publisher of the feminist journal EMMA. She became well-known as activist of the new women's movement in the 1970s and its campaign for the abolition of the Paragraph 218 of the German Penal Code from 1871 that made abortion illegal and was still in place in the early 1970s in West Germany.
Alice Schwarzer was born in December 1942 to a twenty-two-year-old, unmarried mother. Unable to care for a baby given her personal circumstances in conjuncture with those brought about by World War II, Schwarzer's mother was absent for most of her life and she was instead raised by her young grandparents. Schwarzer referred to her grandparents, who were merely in their forties at the time, as her mother and father and was significantly influenced by their spousal dynamics. Defying the typical gendering of labor and interests, it was Schwarzer's grandmother who was passionate about politics while her grandfather was more present in her upbringing than is typically expected of a father figure. This deviation from gender norms was combined with the fact that Schwarzer's grandmother was generously outspoken regarding her anti-Nazi convictions during the war as well as in the postwar period, which was dangerous as long as the Nazis were in power until May 1945 and not appreciated in the postwar society either, because the majority of Germany had supported the Third Reich at least as bystanders. Her grandmother was also a trailblazer in other aspects of politics, participating in animal's rights campaigns and eco-activism during the 1950's. Raised by a strong female role model unafraid to voice her opinion, Schwarzer was able to explore her own beliefs and passions without fear of stepping out of line.
Schwarz was born in Wuppertal, an industrial city in Western Germany, but her grandparents and their granddaughter were evacuated to rural Bavaria in Southern Germany during World War II to avoid aerial warfare. The family would not return to Wuppertal until 1950. It was there that Schwarzer finished her schooling and began work in a local office at the age of sixteen. In the early 1960's, she moved to Paris to learn French and earned a living doing odd-jobs around the city. Despite her studies in business, Schwarzer found that her interests were more attune to a career in journalism, leading her to return to Germany after two years abroad for an opportunity to train under a journalist in Düsseldorf. Working freelance journalistic jobs for the following years, Schwarzer was sent back to Paris in 1969 to report on the lasting effects of the 1968 student protest movement, which was supported by general strike of the workers. During the interviews with leftist organization leaders and representatives, Schwarzer became disillusioned with a movement she had aligned herself with, realizing that the men of the New Left were just as committed to the misogyny and assertion of the gender hierarchy as the men of the bourgeoisie whom they criticized and claimed to oppose. At this turning point in her life, Schwarzer left the leftist magazine she was working for to pursue work towards political change led by and for women. She joined the French organization Movement for the Liberation of Women (Mouvement de Liberation des femmes, MLF).
Working with influential feminists of the MLF in Paris during the early 1970's, such as Simone de Beauvoir (1908-1986) and Monique Wittig (1935-2003), Schwarzer was inspired to bring the same type of action to West Germany. Especially the MLF activities against the criminalization of abortion inspired Schwarzer. In April 1971, Schwarzer joined Simone de Beauvoir, Catherine Deneuve (1943-), and 340 other French women, in publicly announcing that they each had illegal abortions in a successful campaign to legalize abortion.  In June 1971, Schwarzer initiated the same action with 374 German women, including well known artists and politicians. They published an article in the widely read illustrated magazine Stern on June 6, 1971 under the title "We had an Abortion!" (Wir haben abgetrieben!") and called the initiative "Women against § 218" (Frauen gegen den § 218). In autumn 1971 Schwarzer released her first book with the same title. Continuing this work for reproductive rights, Schwarzer organized a massive demonstration against the same penal code in 1974 and led hundreds of thousands of women to march in the streets in protest. In West Germany the § 218 was finally reformed in 1974/75.
Her popularity in the feminist movement prompted her to found her own magazine in 1977 entitled Emma (short for emancipation). Emma's foundation was intended to create a purely feminist magazine run by and for women in West Germany and to combat the sexist and objectifying representations of women so often seen in magazines. With profits based solely on revenue received from selling the magazine, Emma is free of advertising and, in turn, the use of female bodies as a facilitation of capitalist motives. Speaking on the journalistic motives for the creation of Emma, Schwarzer explains that the men in charge of media outlets during the women's movement in West Germany were extremely restrictive in regards to what female journalists could discuss. She states that the men wanted to control the conversation regarding women's issues, claiming that women were not objective enough to tackle the concepts in an accurate way. Refusing to allow her voice to be silenced, Schwarzer followed the lead of American feminist Gloria Steinem with her publication of Ms. to once again bring women's issues to the forefront of the social and political debates in Germany as she had already done for abortion rights years before. In the forty years since its introduction, Emma has outlasted all other magazines of its kind and tackled issues like the threat of politicized Islam and domestic abuse which had not yet been brought to light for general public consumption in such a way. The magazine started with 200,000 monthly copies, today it sells 28.041 copies per month.
Although her legacy is that of a feminist leader whose convictions are powerful and unwavering, Schwarzer was and is not without controversy amongst the feminist community. Often clashing with younger feminists who are critical of her second-wave ideology that leaves little room for compromise, the 75-year-old activist is criticized for her positions regarding Islam, prostitution and pornography, and her consideration of women to be monolithic. Regardless of one's position on these topics, Schwarzer's role in pushing many previously ignored issues to the public consciousness set the stage for German feminists of today to explore their own theories and concepts. It is easy to dismiss someone's opinions as outdated or ignorant with the knowledge and hindsight that the present-day culture of the information age allows, but to understand their position one must examine circumstances and perspective through which it was developed. In understanding the difficulties that come with spearheading a new movement and the devotion to one's beliefs that this requires, we can better understand that reconciliation between second-wave feminism and that of the present day can exist in the same sphere of the fight for equality.
---
Allison Sedberry, Economics & Political Science, Class of 2018
---
Sources
Literature and Websites
Images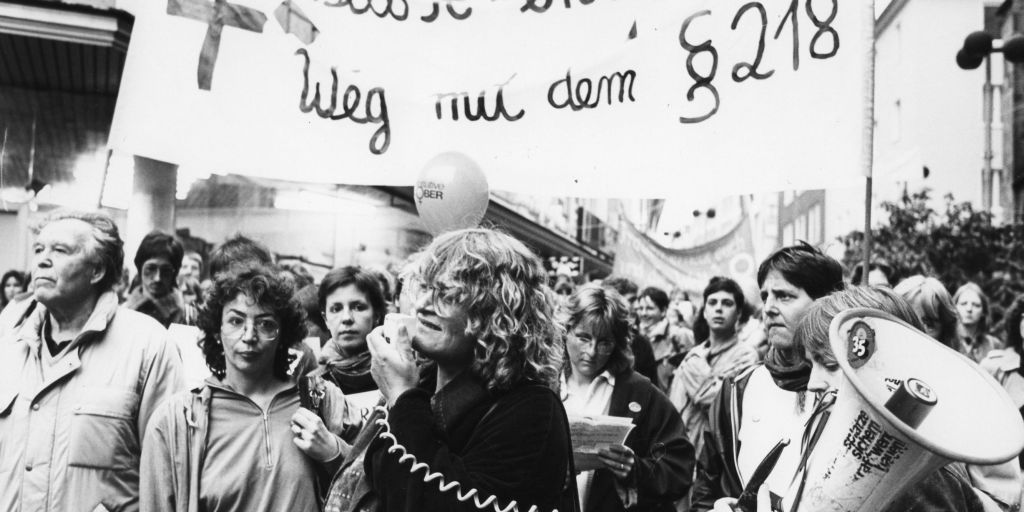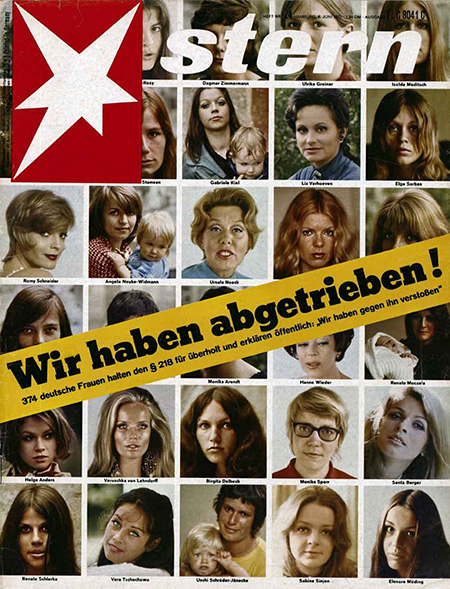 Alice Schwarzer, 1960s